"You're So Vain, You Probably Think This Zit is About You" is the thirteenth episode of the first season of Hannah Montana. The episode title refers to the Carly Simon song "You're So Vain".
Plot
Hannah is modeling her "perfect skin" for a Magic Glo zit cream ad, when Lilly loses her contacts and has to wear her "dorky" glasses. Miley gives her advice that looks don't matter, citing as reference the fact that, for instance, Oliver never worries about his "uneven nostrils." Oliver begins to agree, then freaks out about his "nostril problem," and Lilly gets discouraged. When they get to see the billboard, a zit has been painted on Hannah's forehead by Liza, the photographer. Miley pretends it doesn't bother her so she can convince Lilly to participate in the half-pipe finals and beat Heather (Gina DeVivo), who has beaten Lilly every year. But it really does bother Miley, so she pays Jackson to return with her and hold the paint can of beige color while she paints over the zit. Hannah unveils her billboard to the public and Lilly sees that she had painted over the zit and gets mad, so Hannah washes it off with water and tells everyone that looks don't matter.
In a sub-plot, Jackson has to be Rico's assistant in a fake magic show, only to have to put a dress on and have Rico crack an egg on his head, because Jackson isn't sure Rico's dad, is going to give him a raise. Then, Jackson finds out he was going to get the raise anyway and decides to get some revenge by dumping seaweed on Rico's head, but then the girl he was dating comes down and sees him, Rico pretends that he's just an "innocent little boy" and the girl whom Jackson is dating dumps him.
Songs featured
v - e - d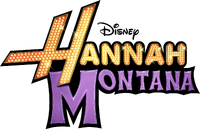 Episodes
Season One: "Lilly, Do You Want to Know a Secret?" • "Miley Get Your Gum" • "She's a Super Sneak" • "I Can't Make You Love Hannah if You Don't" • "It's My Party, and I'll Lie if I Want To" • "Grandmas Don't Let Your Babies Grow Up to Play Favorites" • "It's a Mannequin's World" • "Mascot Love" • "Ooh, Ooh, Itchy Woman" • "O Say, Can You Remember the Words" • "Oops! I Meddled Again!" • "On the Road Again?" • "You're So Vain, You Probably Think This Zit is About You" • "New Kid in School" • "More Than a Zombie to Me" • "Good Golly, Miss Dolly" • "Torn Between Two Hannahs"• "People Who Use People" • "Money for Nothing, Guilt for Free" • "Debt it Be" • "My Boyfriend's Jackson and There's Gonna Be Trouble" • "We Are Family, Now Get Me Some Water!" • "Schooly Bully" • "The Idol Side of Me" • "Smells Like Teen Sellout" • Bad Moose Rising"
Season Two: "Me and Rico Down by the Schoolyard" • "Cuffs Will Keep Us Together" • "You Are So Sue-able to Me" • "Get Down, Study-udy-udy" • "I Am Hannah, Hear Me Croak" • "You Gotta Not Fight for Your Right to Party" • "My Best Friend's Boyfriend" • "Take This Job and Love It" • "Achy Jakey Heart" • "Sleepwalk This Way" • "When You Wish You Were the Star" • "I Want You to Want Me... to Go to Florida" • "Everybody Was Best-Friend Fighting" • "Song Sung Bad" • "Me and Mr. Jonas and Mr. Jonas and Mr. Jonas" • "Don't Stop 'Til You Get the Phone" • "That's What Friends Are For?" • "Lilly's Mom Has Got it Goin' On" • "I Will Always Loathe You" • "Bye Bye Ball" • "(We're So Sorry) Uncle Earl" • "The Way We Almost Weren't" • "You Didn't Say it Was Your Birthday" • "Hannah in the Streets with Diamonds" • "Yet Another Side of Me" • "The Test of My Love" • "Joannie B. Goode" • "We're All on This Date Together"
Season Three: "He Ain't a Hottie, He's My Brother" • "Ready, Set, Don't Drive" • "Don't Go Breaking My Tooth" • "You Never Give Me My Money" • "Killing Me Softly with His Height" • "Would I Lie to You, Lilly?" • "You Gotta Lose That Job" • "Welcome to the Bungle" • "Papa's Got a Brand New Friend" • "Cheat It" • "Knock Knock Knockin' on Jackson's Head" • "You Give Lunch a Bad Name" • "What I Don't Like About You" • "Promma Mia" • "Once, Twice, Three Times Afraidy" • "Jake... Another Little Piece of My Heart" • "Miley Hurt the Feelings of the Radio Star" • "He Could Be the One" • "Super(stitious) Girl" • "I Honestly Love You (No, Not You)" • "For (Give) a Little Bit" • "B-B-B-Bad to the Chrome" • "Uptight (Oliver's Alright)" • "Judge Me Tender" • "Can't Get Home to You Girl" • "Come Fail Away" • "Got to Get Her Out of My House" • "The Wheel Near My Bed (Keeps on Turnin')" • "Miley Says Goodbye?"
Season Four: "Sweet Home Hannah Montana" • "Hannah Montana to the Principal's Office" • "California Screamin'" • "De-Do-Do-Do, Da-Don't-Don't, Don't, Tell My Secret" • "It's the End of the Jake as We Know It" • "Been Here All Along" • "Love That Lets Go" • "Hannah's Gonna Get This" • "I'll Always Remember You" • "Can You See the Real Me?" • "Kiss it All Goodbye" • "I Am Mamaw, Hear Me Roar!" • "Wherever I Go"
Community content is available under
CC-BY-SA
unless otherwise noted.