Tags: apiedit, Visual edit

Line 106:
Line 106:
 

|?

 

|?

 

|Korean

 

|Korean

 
+

|-

 

|Teresita Escobar

 

|Teresita Escobar

 

|?

 

|?

Line 159:
Line 160:
 

''[[File:Peter_001.jpg|thumb|Original Sheet Music]]''

 

''[[File:Peter_001.jpg|thumb|Original Sheet Music]]''

 
 
−

''{{Template:Peter Pan}}''

+

''{{Template:Peter Pan}}''

 

[[Category:Peter Pan songs]]

 

[[Category:Peter Pan songs]]

 

[[Category:Sad songs]]

 

[[Category:Sad songs]]
---
Revision as of 21:33, 16 July 2015
"Your Mother and Mine" is a song from the 1953 film Peter Pan. It was sung by Wendy's voice actress Kathryn Beaumont. The song begins with Wendy when she begins telling the Lost Boys on what a Mother is like, just before Captain Hook and his men start to arrive.
Lyrics
Well a mother, a real mother, is the most wonderful person in the world;
She's the angel voice that bids you goodnight
Kisses your cheek, whispers, "Sleep tight."
Your mother and mine
Your mother and mine
The helping hand that guides you along
Whether you're right, whether you're wrong
Your mother and mine
Your mother and mine
What makes mothers all that they are?
Might as well ask, "What makes a star?"
Ask your heart to tell you her worth
Your heart will say ,"Heaven on earth."
Another word for divine,
Your mother and mine.
Other Vesions
Performer(s)
Title(s)
Translations(s)
Language
Alma Koleci
?
?
Albanian
إيمان حسني (Eman Hosni)
?
?
Arabic
Simone de Morais (1953 version)
Ju Cassou (1991 version)
?
?
Brazilian Portuguese
Martina Placrová
?
?
Czech
Ilselil Larsen (1953 version)
Julie Lund (1998 version)
?
?
Danish
Laura Vlasblom
?
?
Dutch
Hanna Salakari
?
?
Finnish
Mathé Altéry (1953 version)
Bénédicte Lécroart (1992 version)
?
?
French
Renate Kanthack
?
?
German
Άριελ Κωνσταντινίδη (Ariel Konstantinidi)
?
?
Greek
אורית ירון (Orit Yaron)
?
?
Hebrew
Judit Kocsis
?
?
Hungarian
Ragnheiður Edda Viðarsdóttir
?
?
Icelandic
Tina Centi (1953 version)
Gianna Spagnuolo (1986 version)
?
?
Italian
土井美加 (Mika Doi)
鈴木佐江子 (Saeko Suzuki)
Japanese
?
?
?
Korean
Teresita Escobar
?
?
Latin American Spanish
?
?
?
Malay
Sarah MacDonald Berge
?
?
Norwegian
Danuta Przesmycka
?
?
Polish
Sandra de Castro
?
?
Portuguese
Mediana Vlad
?
?
Romanian
Елена Ушакова (Elena Ushakova)
?
?
Russian
Fylgia Zadig (1953 version)
Myrra Malmberg (1992 version)
?
?
Swedish
เนตรนภา หาญโรจนวุฒิ (Netnapa Hanrojanawut)
?
?
Thai
Tülay Uyar
Turkish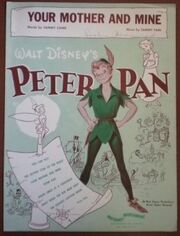 Community content is available under
CC-BY-SA
unless otherwise noted.